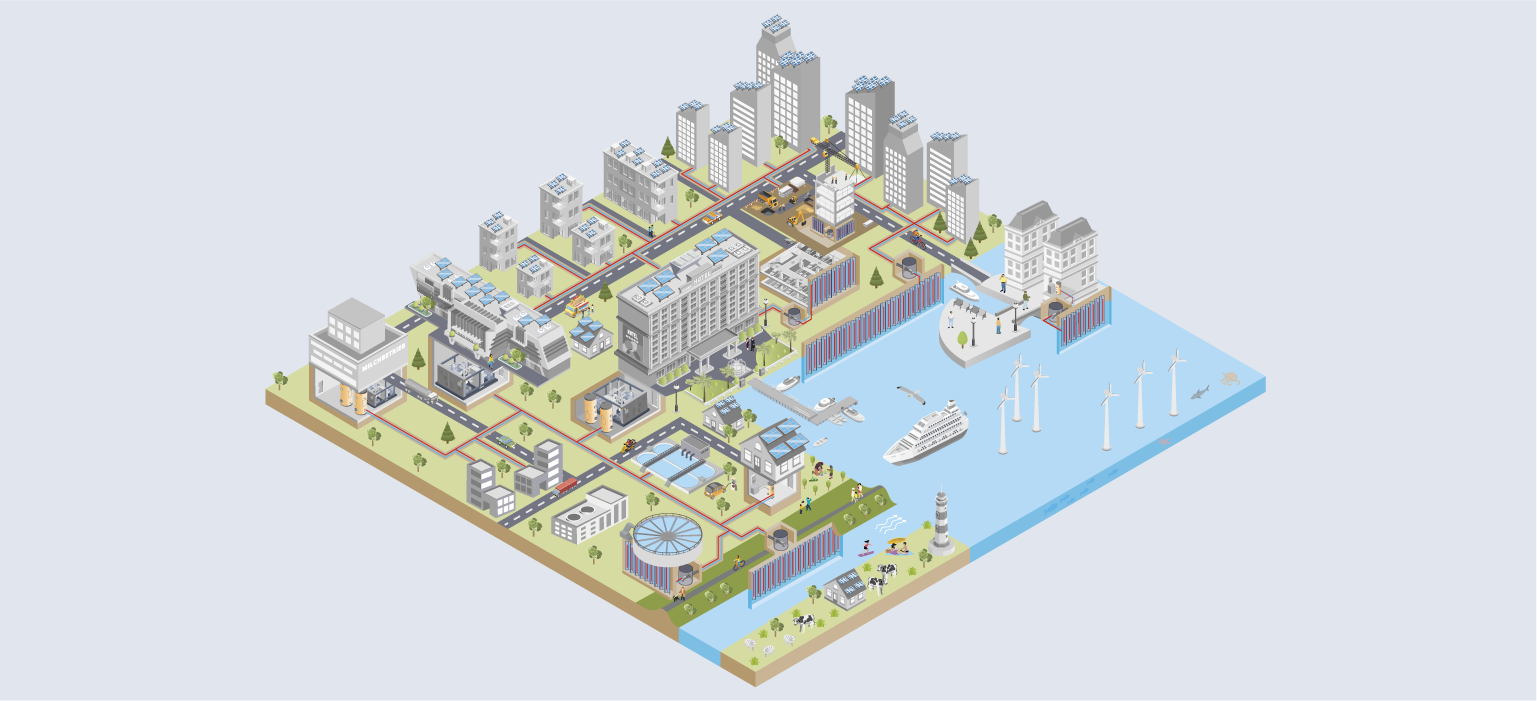 Save Costs & Gain Energy: Construction projects implementing FET Energy Steel Sheet Piles
The System for the Heat Turn: Thermally activated Steel Sheet Piles
Our process uses heat energy from water bodies: No matter what the weather or the time of year or day. With us, you contribute to climate protection, can gain energy anywhere and use an important future energy source.
Constantly rising energy demand requires a secure energy supply at stable prices. We offer clear cost and energy advantages for your construction project, and a maximum profitable investment in green, low-cost and sustainable energy generation.

Thermally activated sheet piles for your construction project
Our sheet pile walls offer double benefits: While performing their classic task in construction, simultaneously they can be used for heating and cooling buildings: resource-saving, sustainable & inexpensive. This technique offers the advantage that building structures required anyway can be used to gain energy from integrated heat exchanger tubes.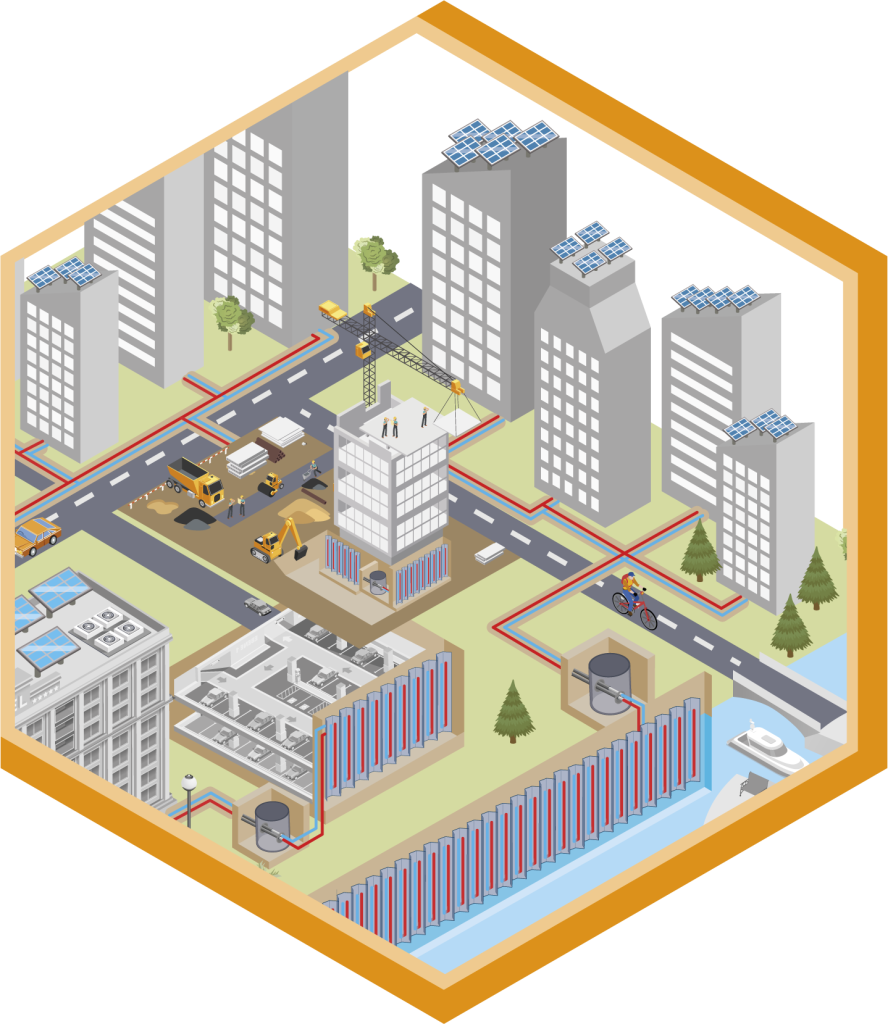 Awards of our Energy Sheet Piles
Greenchoice
Energiepreis 2022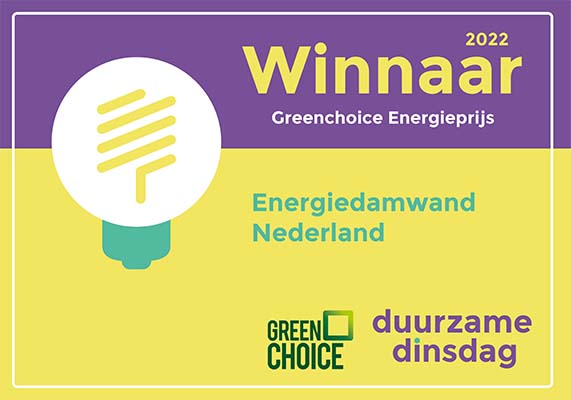 Energiespundwand Niederlande (our Dutch platform) is the proud winner of the Greenchoice Energy Award 2022.
Jeroen Vanson, Manager Public Affairs of Greenchoice, presented the prize worth € 1.000,= today at the Dutch Sustainability Day of the Year ("Sustainable Tuesday")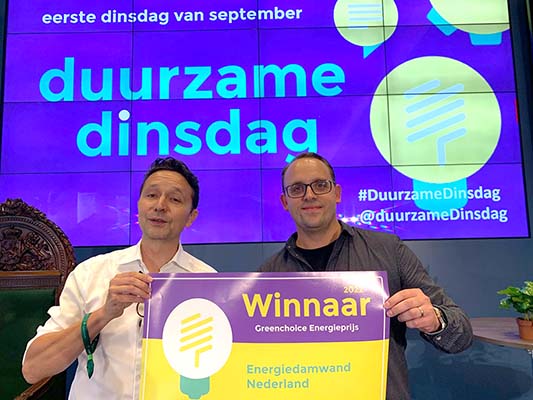 Greenchoice is convinced in supporting sustainable initiatives. For this reason, we have been presenting this Greenchoice Energy Award on "Sustainable Tuesday" since 2016. The winner of this award is always an initiative that solves a real problem, while incorporating innovation and creativity.
NENnovation
AWARD 2020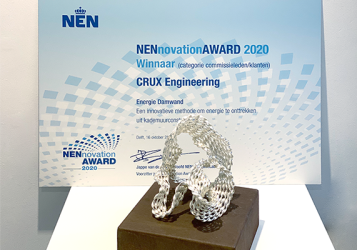 The jury believes that the social impact of this innovative system is very important. The use of groundwater and surface water as a source of thermal energy in combination with sheet pile walls is a promising solution to the gigantic challenge of sustainable energy production.
Confidence in this innovation is also reflected in the collaborative partners that CRUX has assembled in the design and implementation of a large pilot project and several other test facilities.
What the jury also appraises highly is that CRUX has the importance of standards in mind at an early stage of development. By actively participating in standardization in the geotechnical field, they are aware of existing standards and new developments. This provides a solid foundation for the successful design of future facilities. Through the use of Energy Sheet Piles, it becomes visible that geotechnical engineering is one of the important key technologies for the success of the energy transition. More information can be found here in the interview with CRUX.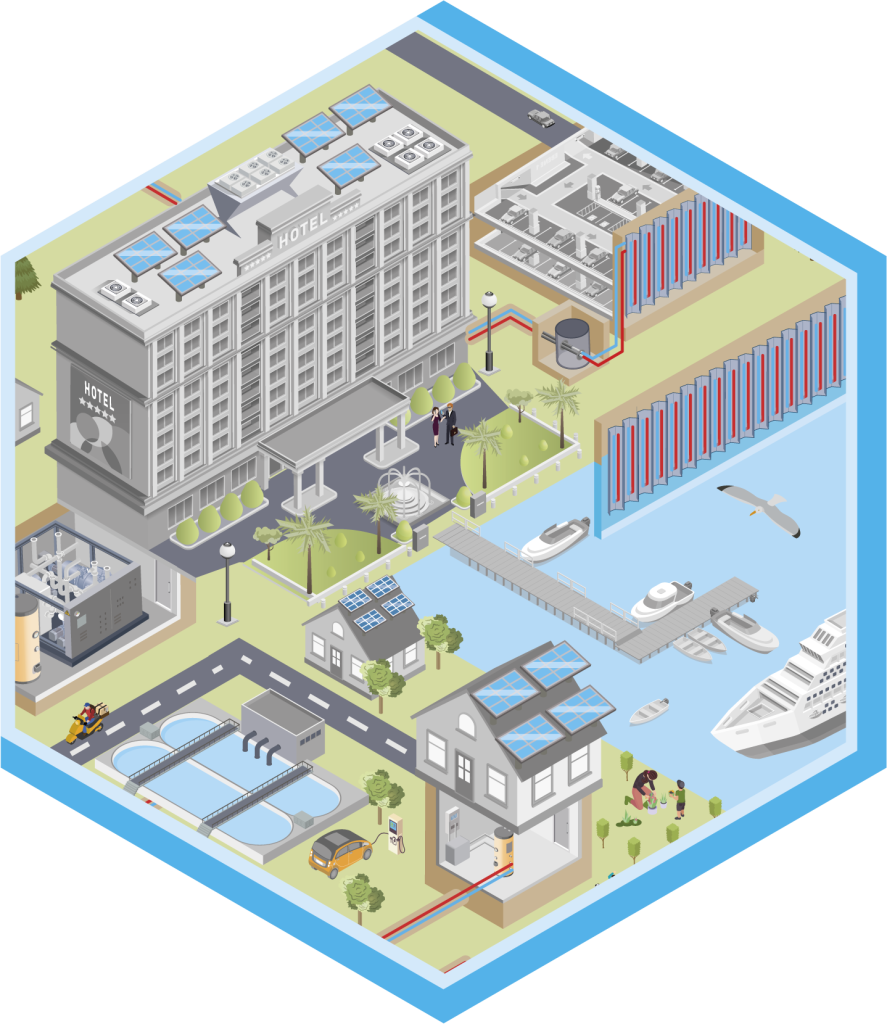 Self-sufficient, independent of raw materials & sustainable: the Sheet Pile Wall reinvented
You see them in almost every excavation pit: The sheet pile wall. It serves to secure mechanical loads. At the same time, it often performs a sealing function, e.g. against water. This is where our innovative, patented and tried-and-tested technology comes into play. Our steel sheet piles tap regenerative energy by means of thermal activation. Construction projects thus have an environmentally friendly, inexpensive and sustainable source of energy at their disposal. This technology is an elementary building block for self-sufficient energy generation that is not dependent on raw materials. With us you invest sustainably in the future of energy generation: Specifically for your construction project or for your investment portfolio.

Our Reference Projects
No Science Fiction!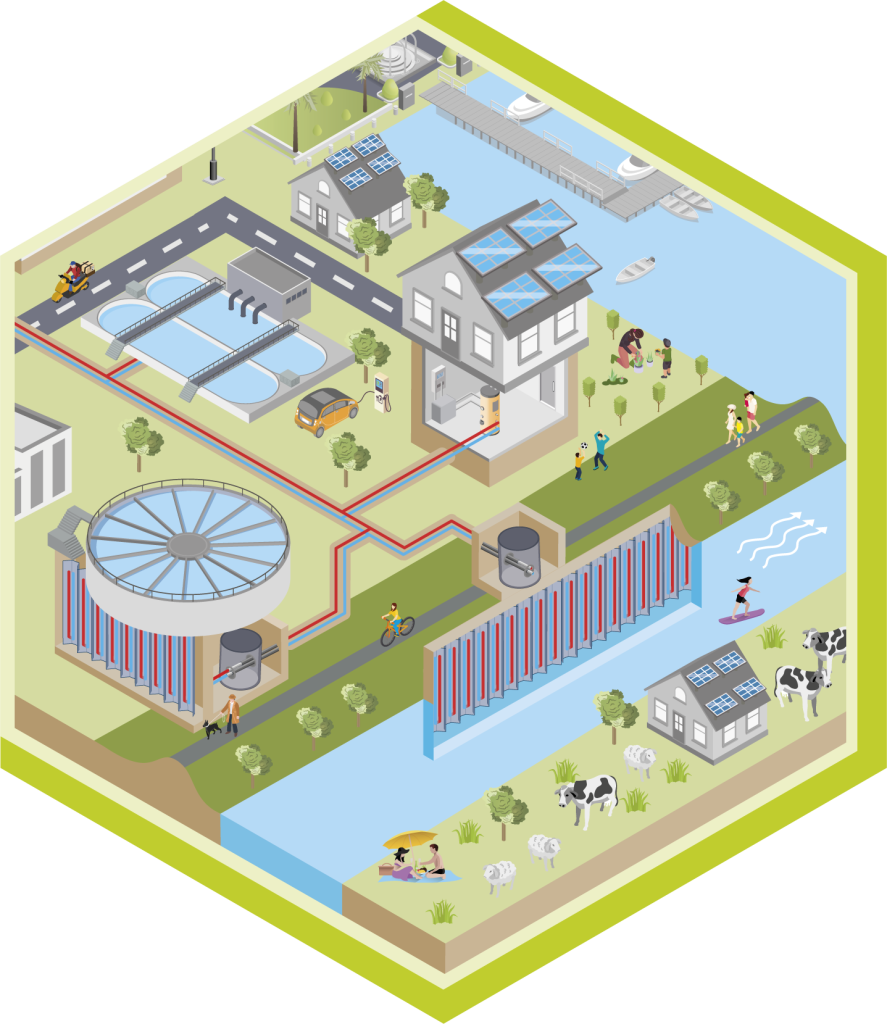 The Wall for the Heat Transition: From Cost Factor to Profit Center
No matter whether heat or energy transition: Our innovative & patented Energy Steel Sheet Pile Walls utilize previously unused huge potentials of naturally existing heat reservoirs. By means of an integrated fluid circuit, regenerative heat from bodies of water and ground is absorbed in a resource-saving, emission-free and sustainable manner and fed to a heat pump-supported heating system
We are pleased to be a member of the Federal Heat Pump Association!

find more information within our brochure here: